Visit of Dehenna Davison MP to the club
Published 00:00 on 8 Jun 2021
The Sailing Club celebrated the completion of five weeks of training to some novice junior sailors this week, having completed Stages 1 and 2 of the RYA On Board Scheme. This course was made possible by gaining grant funding to replace our junior fleet boats.
The completion of the course was also accompanied by a visit by Dehenna Davison MP, who had perviously visited the Club in 2020 - Northumbria Water had been carrying out repairs to the dam at Grassholme Reservoir, and of course, the impact of covid, had both impacted on the sailing Club's ability to operate normally.
The junior courses run by the Club were at significantly below cost, in order to make them as accessible as possible to as many people as possible. We are also running a similar course over a weekend for adults, and there are currently a few spaces left on some of upcoming courses.
The Club is incredibly lucky to be able to offer an outdoor sport, that is recognised as being able to provide a real boost to mental health and well-being - something that has affected everyone over the past year plus.

Dehenna had a short spell in one of our Club boats to experience for herself the benefits sailing can provide, prior to handing out the certificates to the children.
Please see our website for more details of booking onto a course.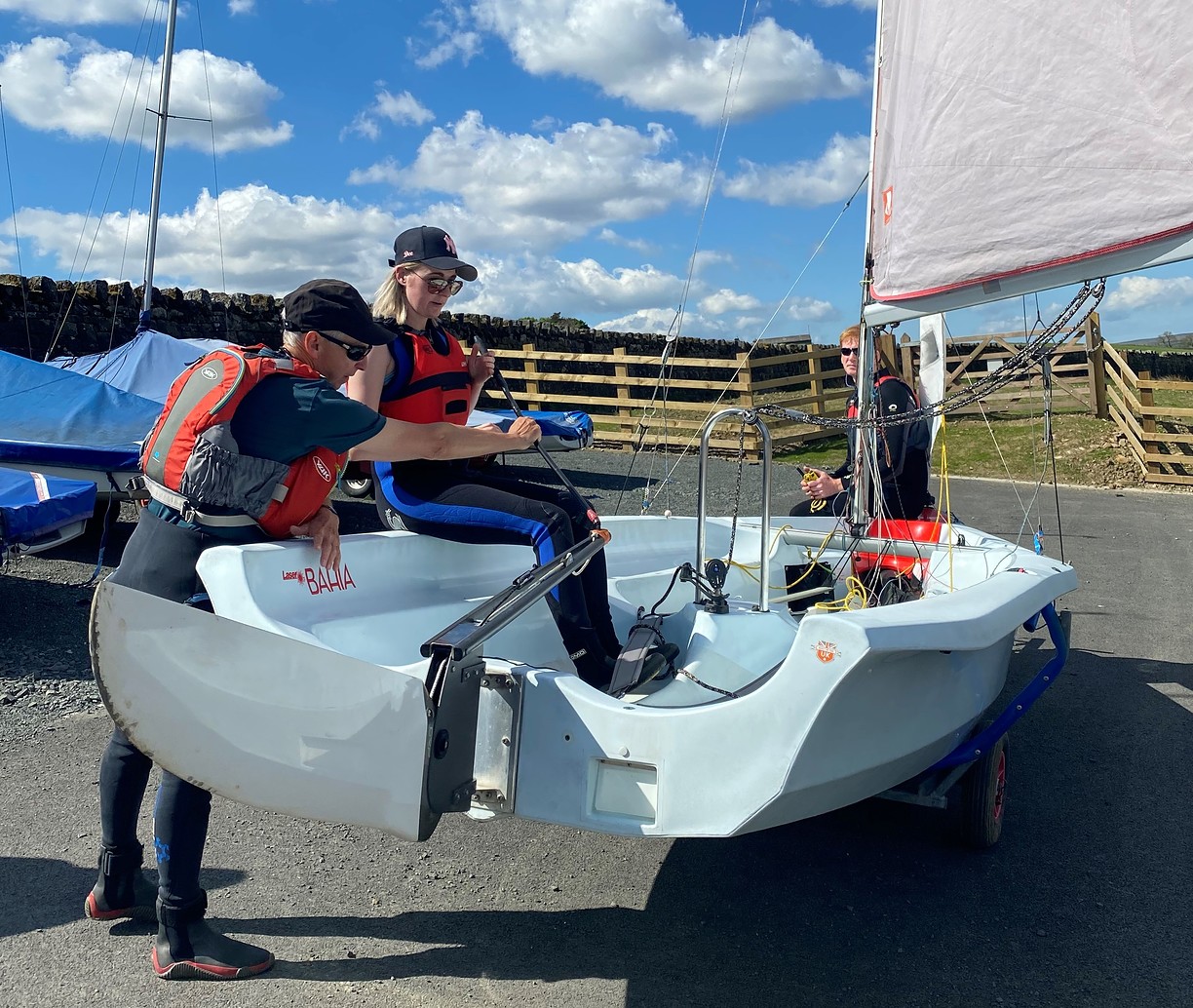 Last updated 20:47 on 14 June 2021