Local Children sail to success
Published 20:57 on 5 Jul 2021
After a break of two years due to low water levels and Covid-19 restrictions the North East and Yorkshire Youth Travellers Series returned to Teesdale at the weekend. As the name suggests sailors from all over the region and Yorkshire travelled to Grassholme reservoir for the fifth event in the series of races. Some came from as far afield as Filey and Huddersfield and Sunderland, and waiting for them was an eager bunch of home sailors keen to show what they could do on the water. Many of the Teesdale sailors are new to the sport having cut their teeth in the last couple of months as part of the Teesdale's OnBoard Club which uses recently purchased boats courtesy of a Teesdale Area Action Partnership grant.

Great things were expected of Toby (10) who just a week ago had won the IOCA North East Championship, and he did not disappoint showing everyone how to sail an Optimist dinghy by recording four victories out of four races, and in so doing winning the event outright.
Perhaps the most remarkable showing however came from one of the new OnBoard Club sailors, Sophie (12), who finished eleventh overall, and finished third in the 'Regatta Fleet' prize for the best youngster in their first two years of sailing. Sophie was pushed all the way by Isabella (10) who had her own private battle with her brother Henry (8). Isabella came out on top in the final race, but it was a close call.
"We are very proud of all our young sailors", said Club Commodore Anthony, "particularly those who have just started the sport. Entering a first regatta can be daunting, but dare I say it; they took to it like ducks to water".
Club secretary Deborah said, "We had 24 boats on the water, which is the biggest turn out that we have had for this event. It was good to see the club pull together and the whole event went off without a hitch. A big thank you to all those volunteers and parents who helped it run so smoothly"
Despite the rather wet weather and low water levels (resulting from the recent lack of rain) which turned the beach into a mud bath the visitors enjoyed their day and expressed surprise and admiration at the new facilities at the club has since the last event was hosted two years ago. Many left with a promise to return in a year's time.
Teesdale Sailing & Watersports Club continues to offer sailing, canoeing and stand-up paddle boarding opportunities for the community in Teesdale. Anyone who is interested in getting on the water is encouraged to contact info@tdswc.org.uk for more details, or call in at the club at Grassholme Reservoir in Lunedale on a weekend and speak to a club member.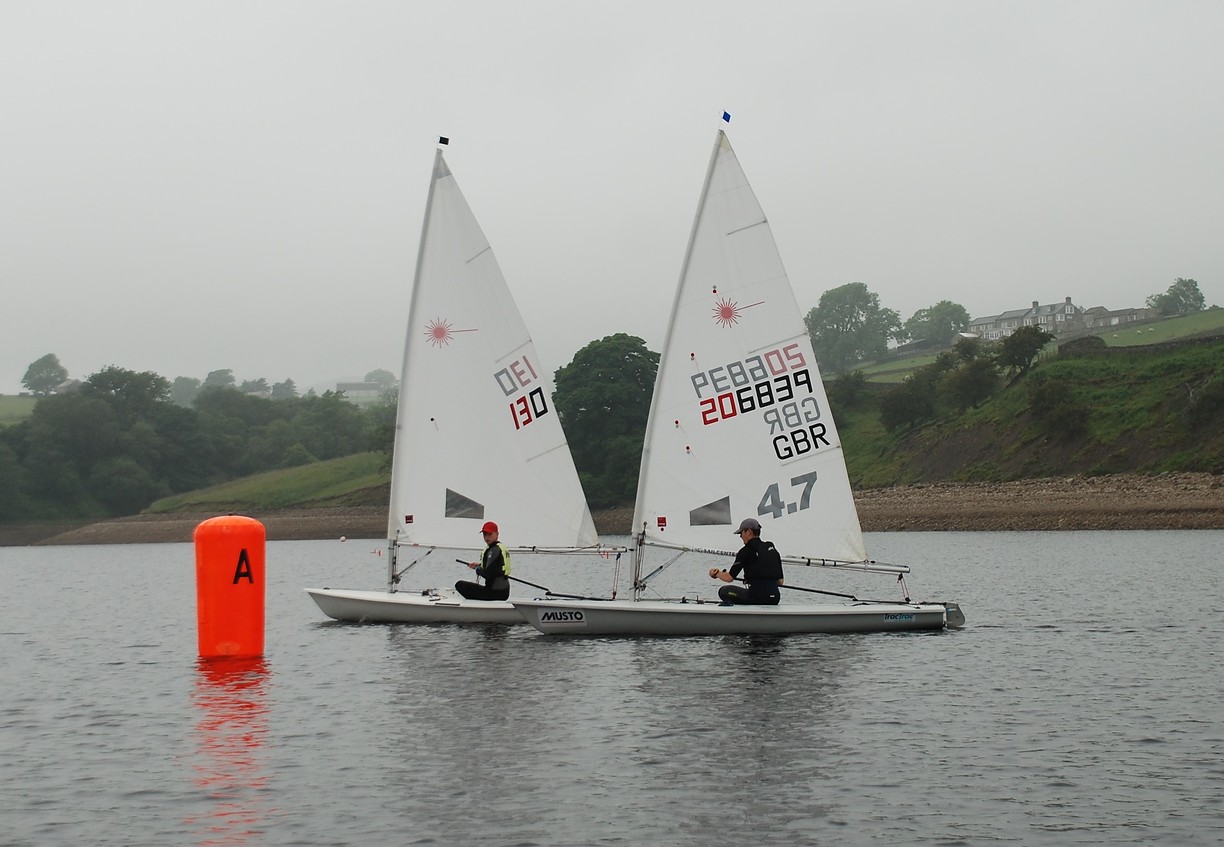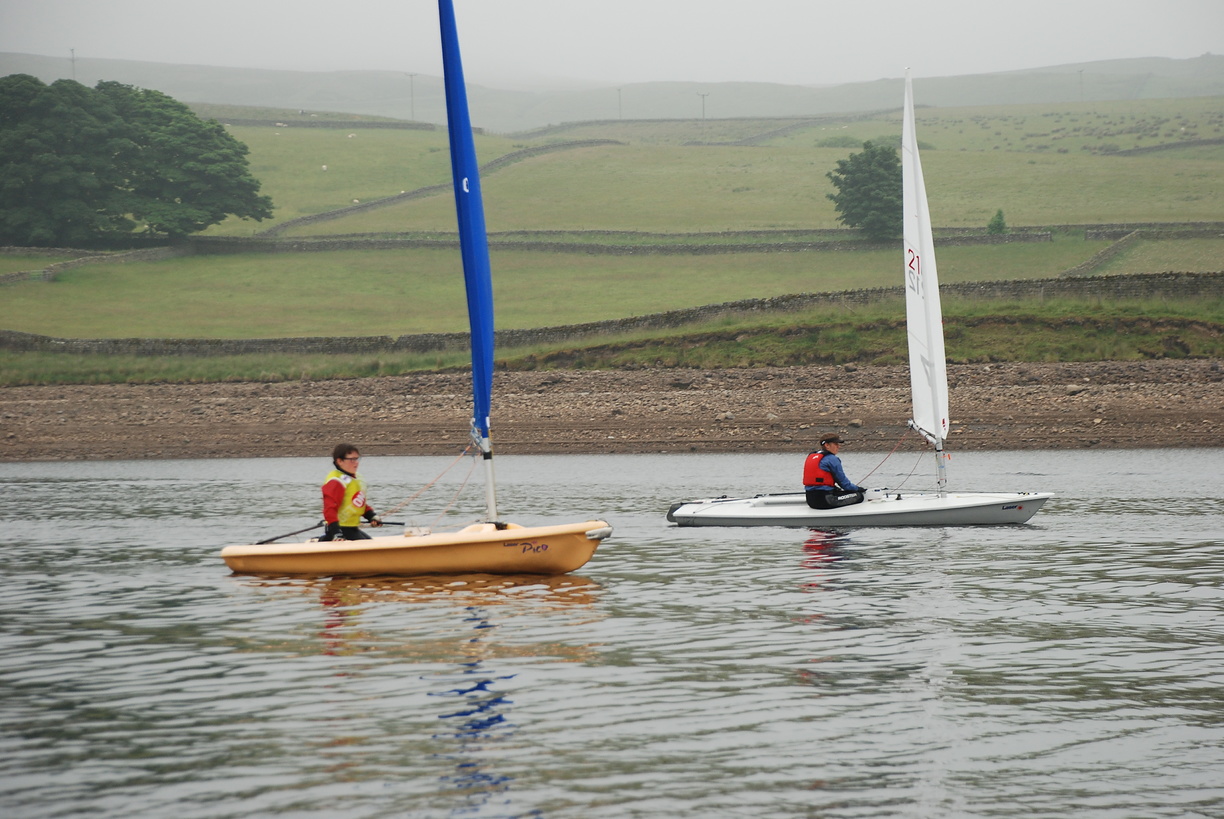 Last updated 21:51 on 5 July 2021